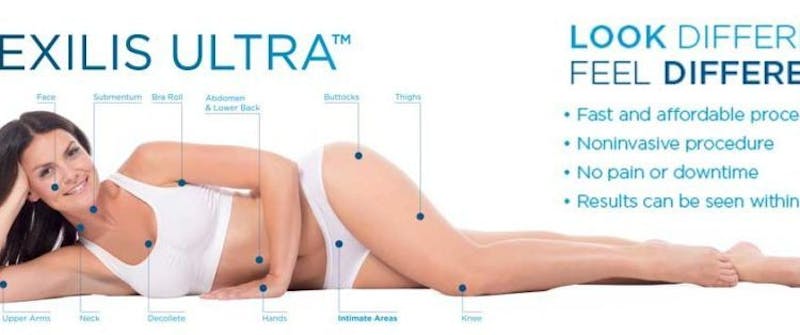 If you're looking for a quick, easy way to remove stubborn fat without any anesthesia or downtime, Exilis Fat Reduction at Beautify at AMS may be for you. One of our board-certified physicians will shrink a small area of fat while simultaneously tightening loose skin without the need for surgery. Our Exilis treatment is able to give you long-term results with few risks.
The procedure combines radiofrequency and ultrasound waves to push deep into your skin, which overheats the fat cells while keeping the skin cool to avoid any discomfort. The fat cells will eventually cease to exist and will be carried away by your lymphatic system. The heating procedure brings about the development of new collagen.
The combination of these effects results in a trimmer, more toned you! We commonly tighten skin in the head and neck – face, jowls, and chin. In addition, we are able to treat problem areas in the chest, arms, and stomach as well. Call us today to schedule your free consultation to learn about how Exilis Fat Reduction can help you meet your aesthetic goals.